Info
We are open for lunch from 12:30 to 15:00 and for dinner from 19:30 to 23:00.
We are closed all day on Sundays and Mondays.
The restaurant will be closed from the 13TH August to the 4TH September included for holidays.
Accepted credit cards: Visa and Mastercard.
Contacts
Osteria Veglio
Frazione Annunziata, 9
12064 La Morra
CN Italy
tel. +39 0173 509341
info@osteriaveglio.it
How to find us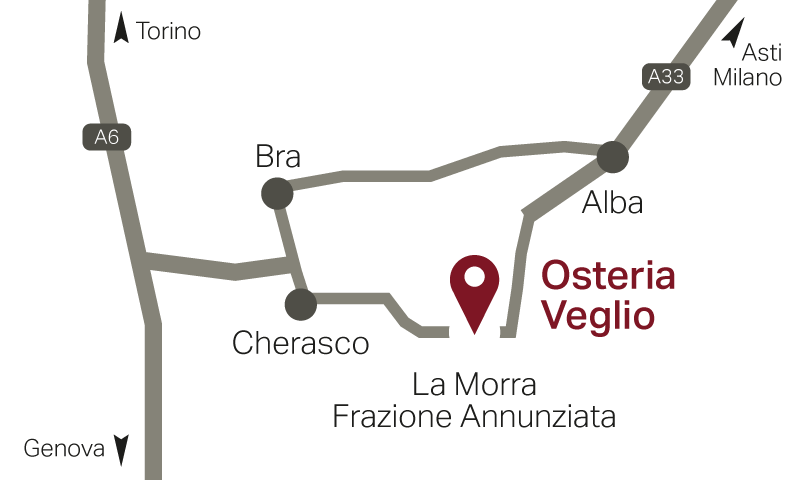 Click on the map for more details
From Turin
1 hour car ride (about 70 km). Take the A6 to Cherasco. Drive on the SP58 to Annunziata.
From Milan
1 hour and 45 minutes car ride (about 160 km). Take the A7, A21/E70 and A33 to the SP3bis for Cuneo up to Asti Est. Then take the SP3bis and the SP58 to Annunziata.